Welcome to my Pet Dreams Spirit Page!

Here I will show my support and spirit for Pet Dreams!
Enjoy all of the sights to see!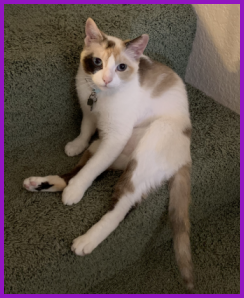 Vaquita is my beautful calico feline friend!
Her name means Little Cow in Spanish.
She was born on Cinco de Mayo of 2018.
She is super calm, sweet, and a loving mother.


Vote for me



Awards & Gifts